All of our homes come standard with finishes and features comparable to those you'd find in houses and apartments anywhere. Of course, there are upgrades and customizations for almost every aspect of your new home's appearance and functionality. Below are just a few of the items which can be customized: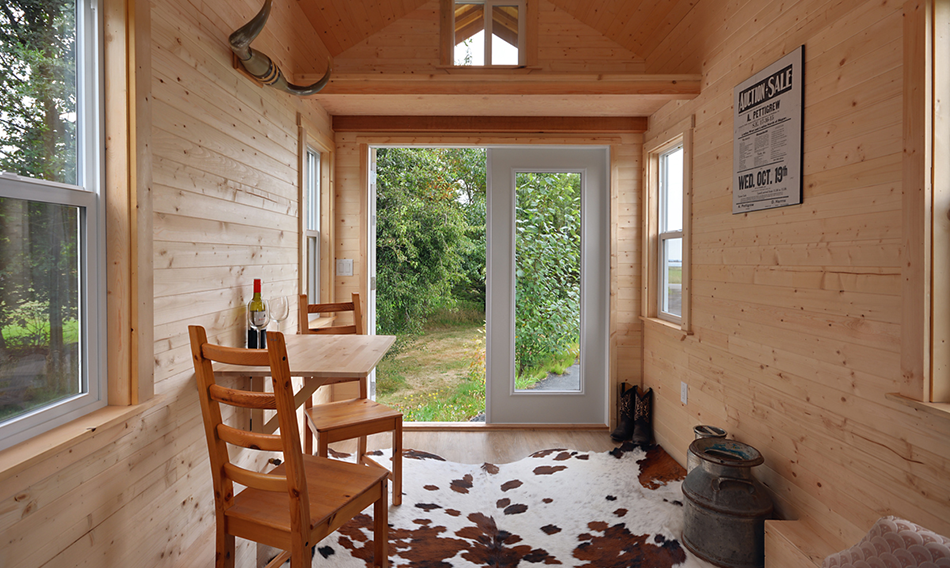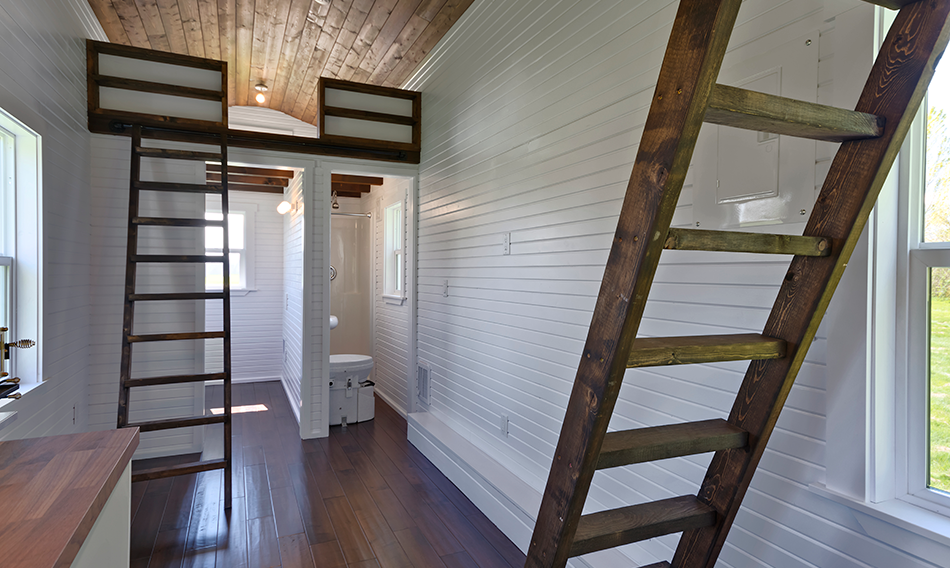 Exterior & Interior Finishes
One of the many great things about our homes is that they actually look like real homes, not what you'd normally think of about an RV or a trailer. We offer exterior finishes like real cedar siding, HardiePlank, LP Smartside, and more. Skirting is available to cover the wheelbase and open space under the trailer, and custom stonework can be added to any exterior for an extra nice accent. Interior finishes include real wood planks which can be painted, stained, or left unfinished for that rustic look, full tape and textured drywall for that classic home interior look, and other options such as beadboard or shiplap.
Custom Kitchens
You want to go small, but you don't want to sacrifice the quality and functionality of your kitchen, right? You don't have to – even the smallest of our tiny homes can give you a fully functioning kitchen with counter space, cabinets and drawers, and appliances. Choose your surfaces, finishes, and configuration to suit your needs!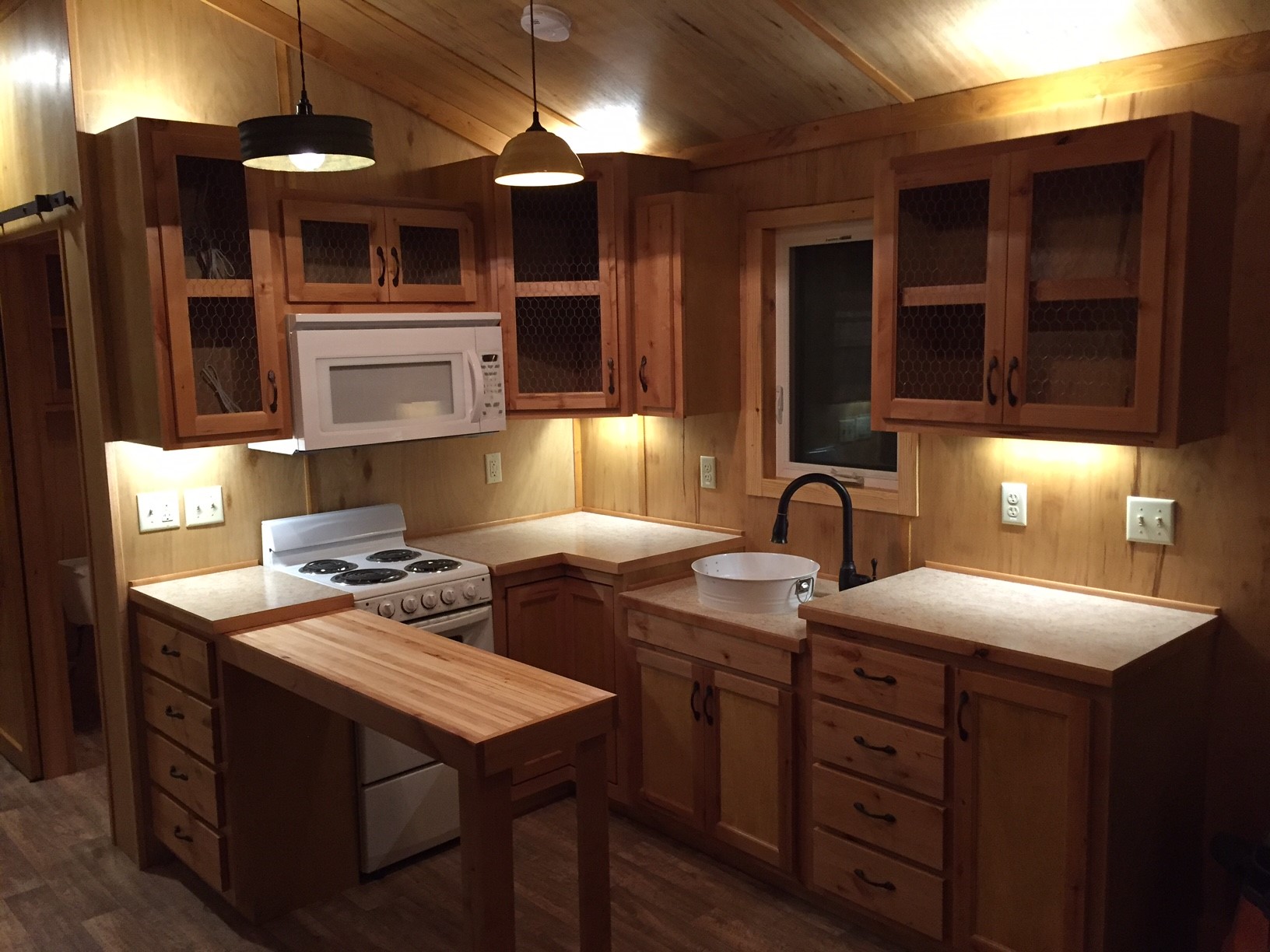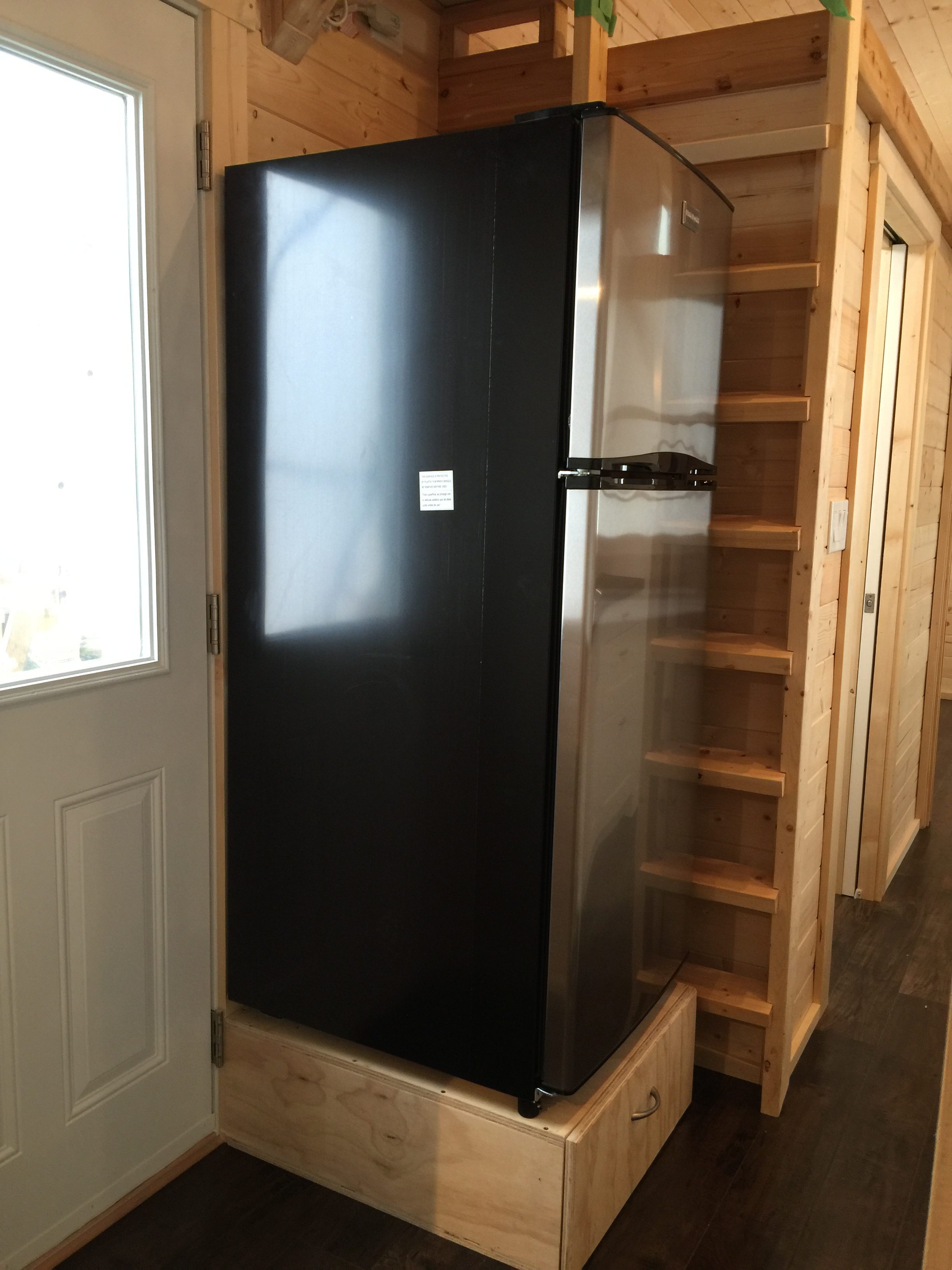 Appliances
From mini- to full-size options suited to the available space, your new home can come complete with all the appliances you need. We offer refrigerators, cooktops, ovens, microwaves, dishwashers, and washer/dryers in various colors and finishes.
Bathrooms
Although you may not have a huge master bath with dual sinks and a walk-in closet, we promise that you won't have to sit on the toilet to take a shower! (see dramatic tiny house shows on TV). Our creative and thoughtful designs will ensure that you'll be able to comfortably take care of your hygiene needs while still economizing on space.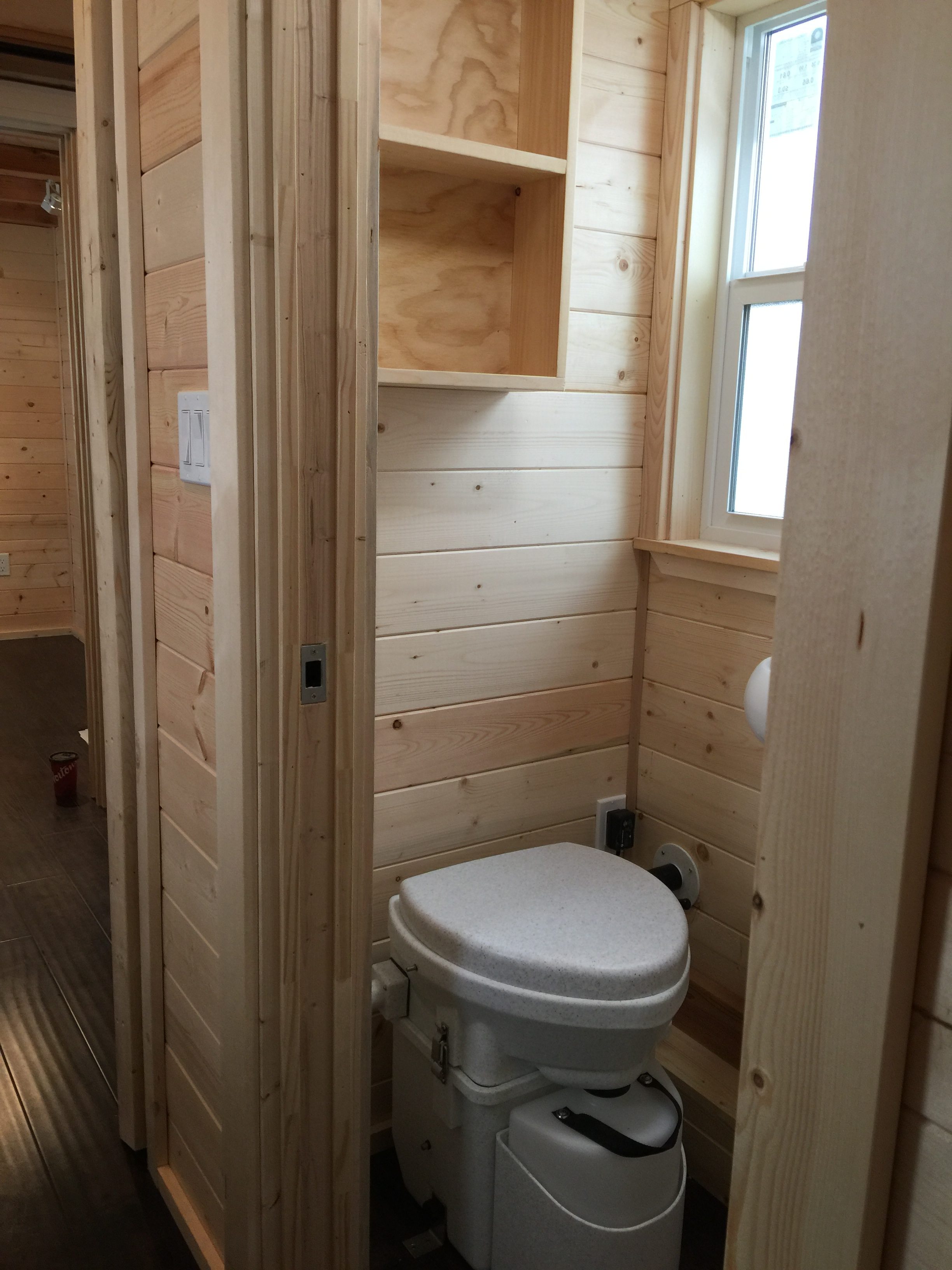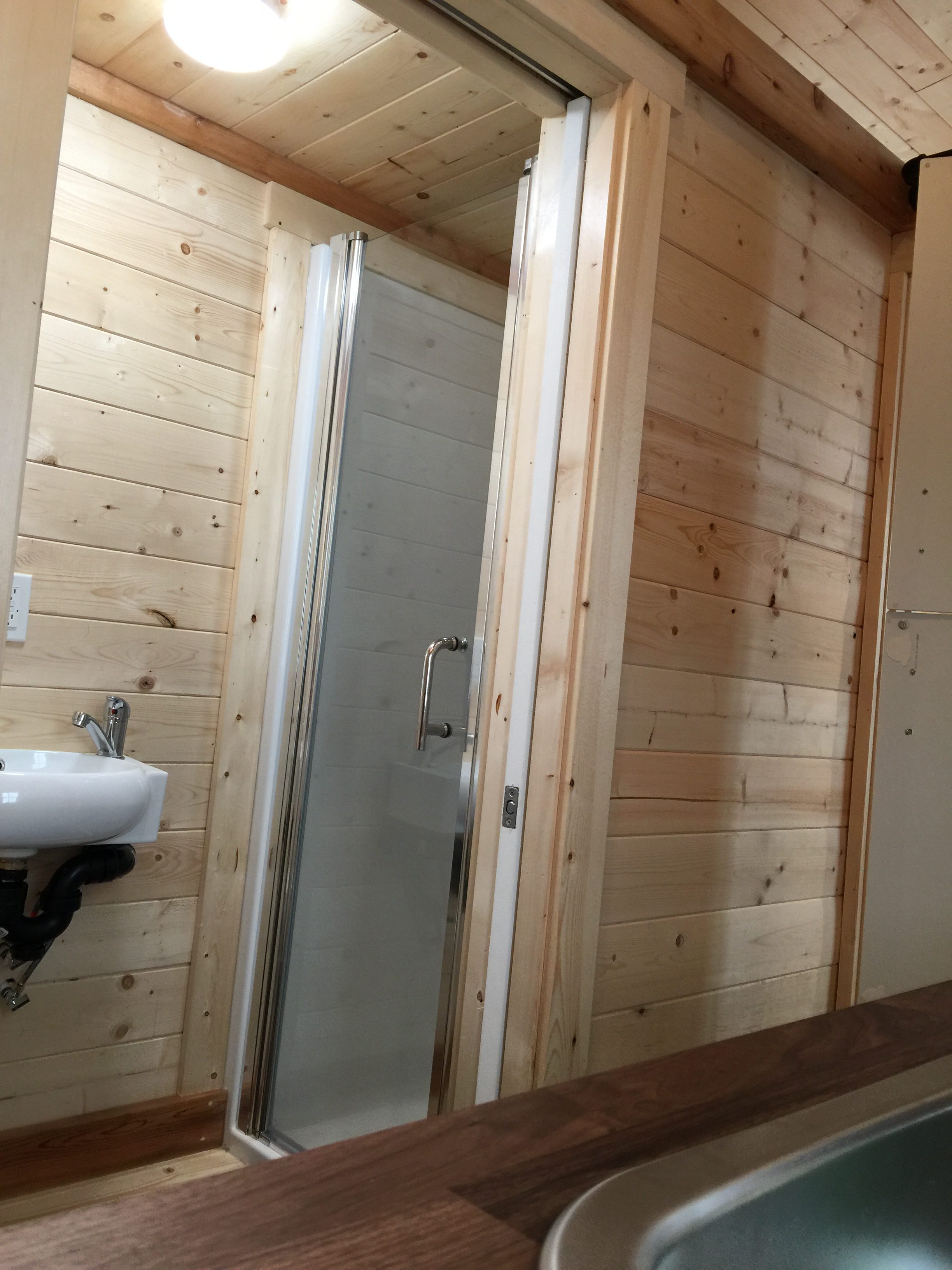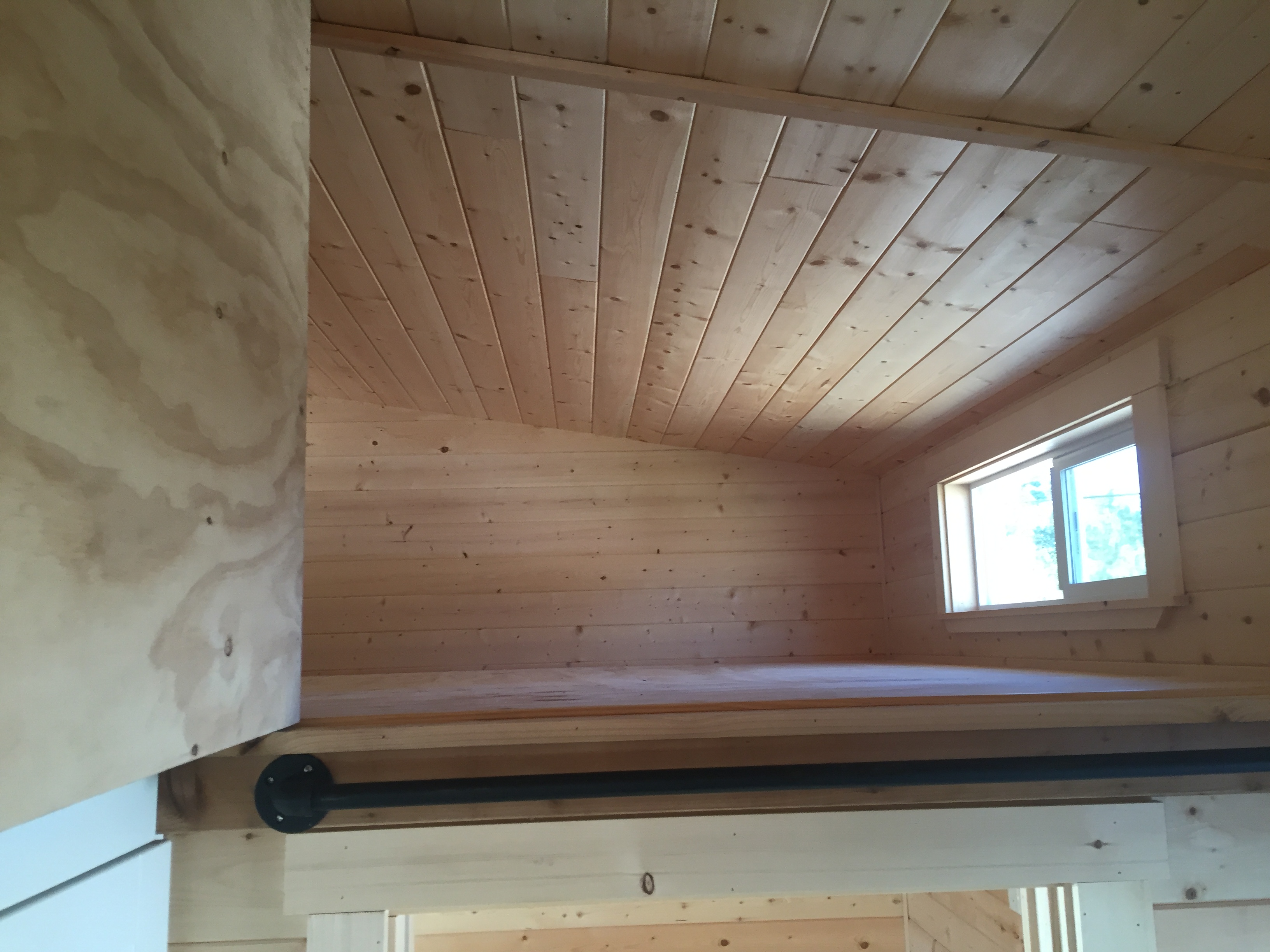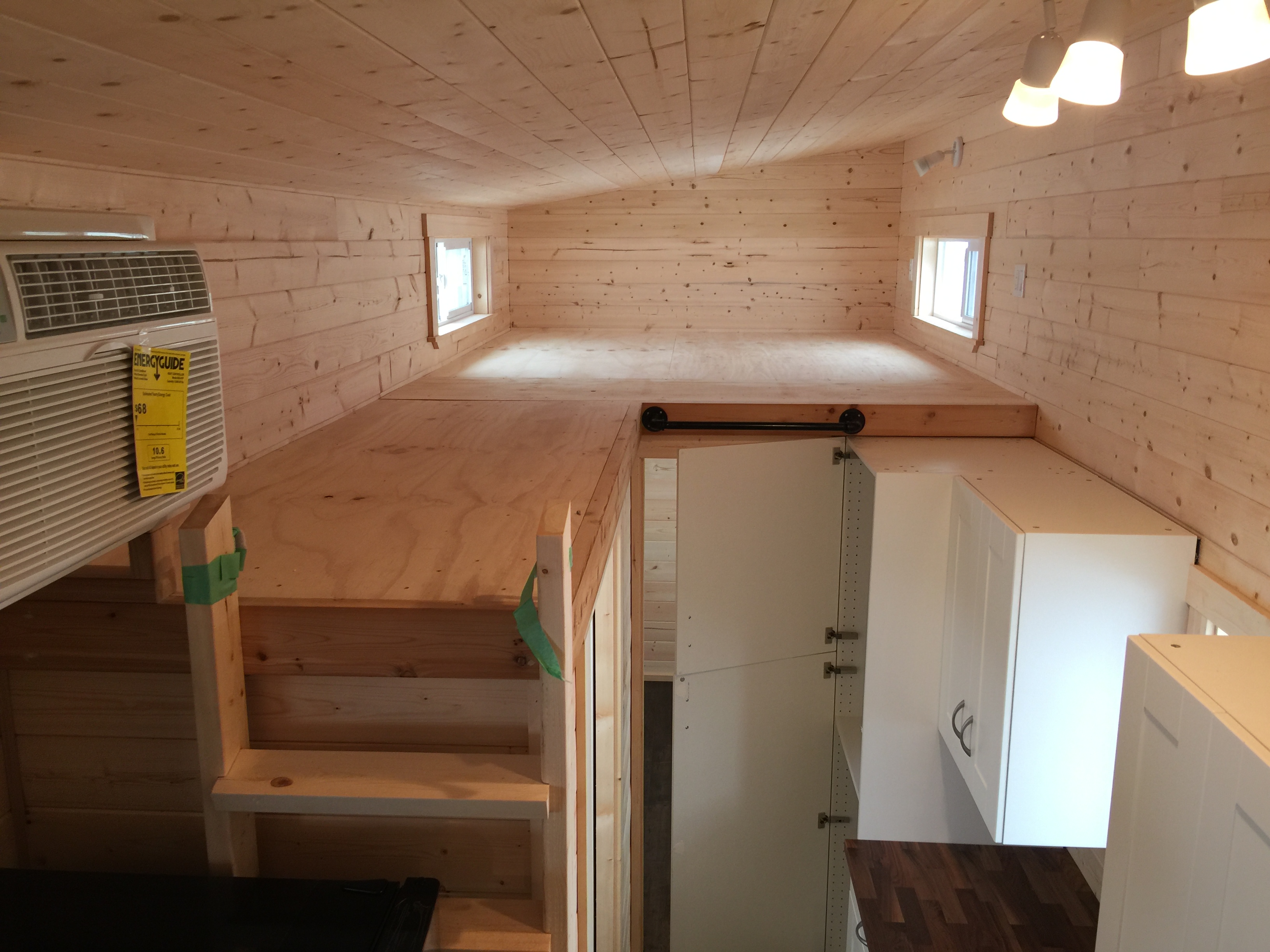 Lofts
One of the most distinguishing and unique features of our tiny homes and park model homes are the loft areas. Some models can even come with 2 lofts! Use them as a main bedroom, guest bedroom, or storage area. They're accessible with included stowable ladders, or you can choose to add a staircase with storage below the steps. It's all bonus space, as the loft doesn't even count toward your total square footage!
Porches, Decks, & More
While you may look forward to the many benefits of a small living space (less cleaning and less heating & cooling among other things), you'll most likely want to spend time outdoors enjoying some of that time (and money) you'll save. We offer attached and fold-down patios, detached deck packages, and other amenities such as hot-tubs, awnings, and more!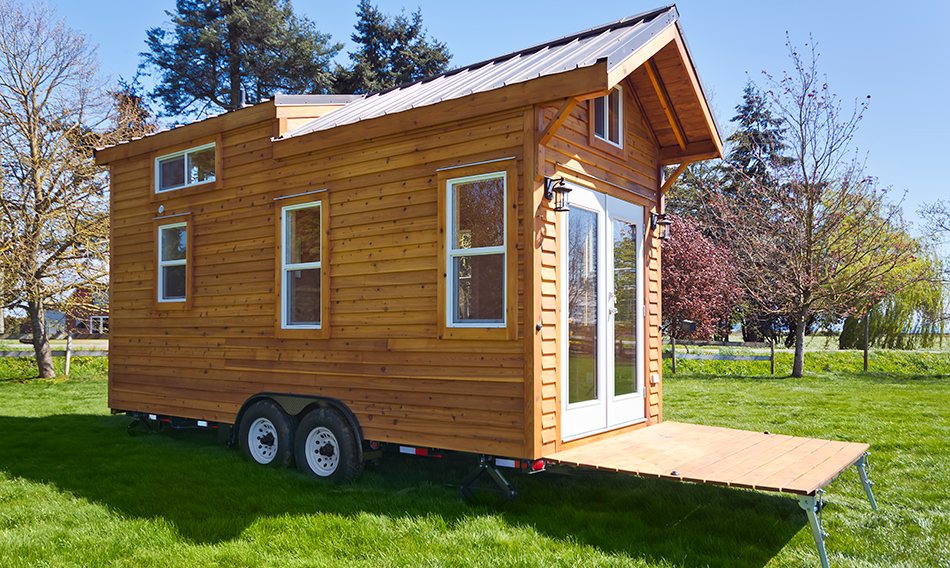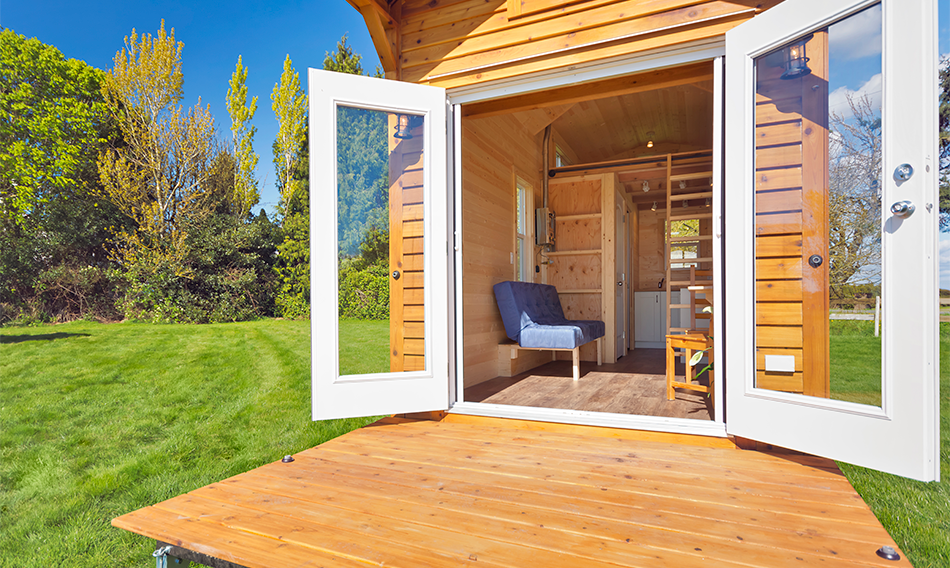 Storage Solutions
Who wants to keep everything they own inside their house? And why should you pay for a storage unit if you don't really need to? Especially for a tiny home on wheels, consider outdoor attached storage boxes which can be added to the front and/or rear of your home. You truly can "take it with you when you go!"
Ready to customize your new home?
Contact us to make an appointment to learn about all the options we offer and to design your one-of-a-kind tiny home!