The Big Texas

PENDING SALE

 $45,000
does not include delivery or sales tax

The Big Texas is a 34.5-ft long, 275-sf tiny home with two ground floor bedrooms, a walk-through bathroom, living room and kitchen. Constructed with SIPS (Structural Insulated Panels), it's a strong and lightweight (8,000 lb) trailer that you can tow easily with a 3/4 ton truck.
Features of The Big Texas

- 34.5 ft long and 8 ft wide for a total of 276 sf
- This home is certified to Bildsworth International, which meets both ANSI A119.5 and NFPA 1192, as well as additional building codes
- SIPS (Structural Insulated Panels) provide structural support and insulation
- All-electric with 50A service and built-in power cable
- Appliances included as shown in pictures
- Walk-through bathroom with 34" shower, flush toilet, and sink-vanity. Can also be plumbed for a combo washer/dryer
- Comes with 2 A/C units installed through the wall and 2 electric heaters which can be mounted anywhere
- Exterior skirting is available as an option
- Several different exterior and interior color accents available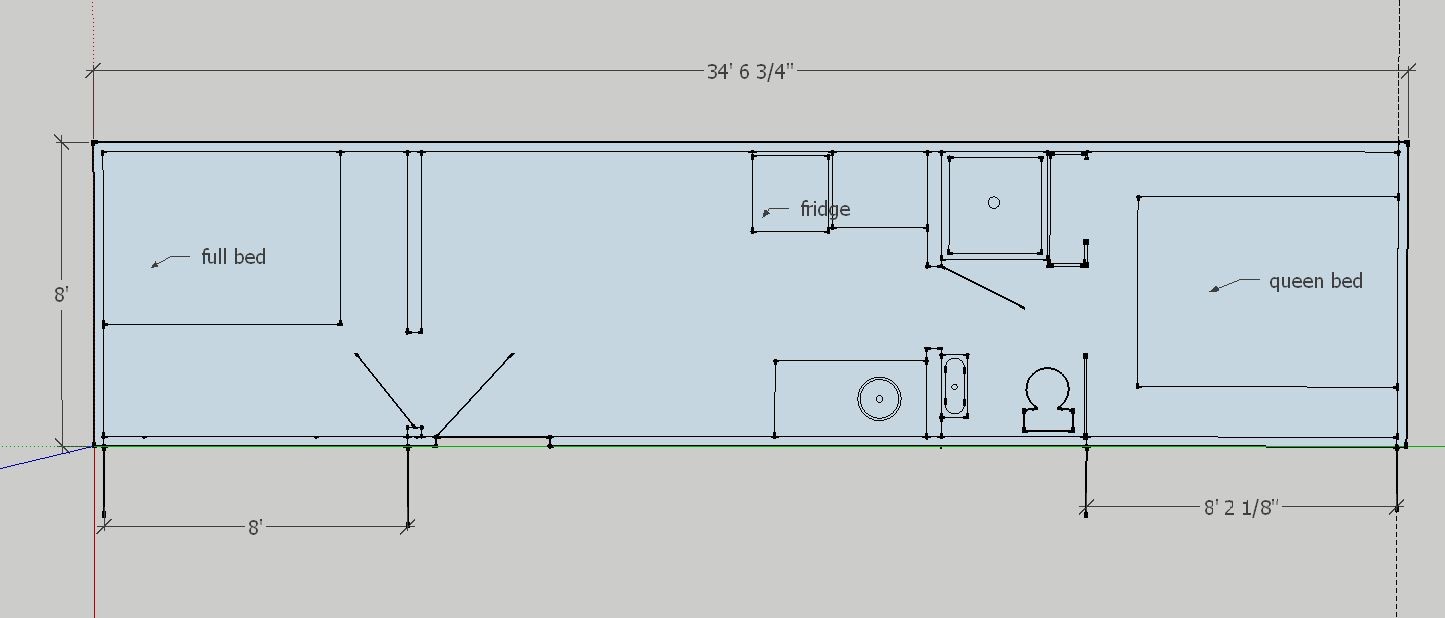 Interested in The Big Texas?
Contact us to set up an appointment to see it in person and to find out about our financing options!